Have you any plan to develop news websites? Do you know how to optimize it? Continue reading this blog and get to know the effective step which will guide you to proper optimization of the news site. So let's start. 
Easy browsing facility of the site
News site collect the information about every curious event happening all over the world. As they come across millions of pages and lots of information, proper organization is needed for those. Otherwise, the readers will lose the interest to read the full news article. It will not help you through good site ranking as well. So, at first you have to de-clutter everything to eliminate the mess.  
Search bar: It is the must-have for any site with numerous pages allowing the readers to find any interested topic easily.
Infinite scroll or pagination: Either of the two is needed for smooth operation of the site. Due to loads of content, at first display it in bits to users.
Tags and categories: The articles on similar topic can be grouped together. It is beneficial for SEO as well due to relevant anchor texts for the site and tags or categories for pages. Links can be included in the navigation bar as well. 
Breadcrumbs: Two links in a line- one for news category and one for home page make the browsing easier than ever. It enables the readers to jump within the pages of the site as well. 
Develop a sitemap: Google has to index every news article; otherwise they will not appear in the search engine results. 
Link the articles within one another: if any link gets the attention of readers they will click on it immediately to spend more time. By this way the article will receive authority by pushing them upwards in Google's SERPs.
Optimize the news site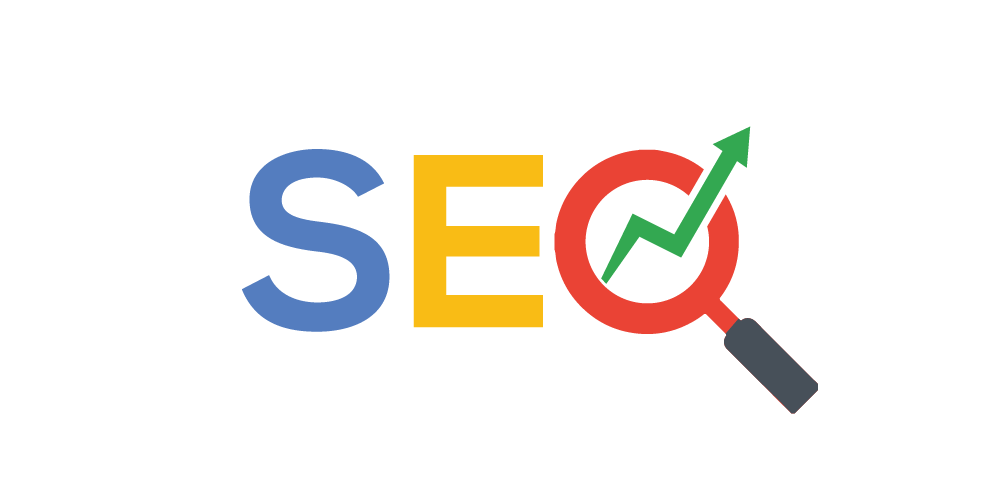 On-page SEO is really straightforward for the news websites. All it needs a big blog stuffed with information. Remember only high-quality articles are optimizable for the sake of both search engines and users. Optimize the news site in the following steps:
Look for keywords: keywords are most essential element for optimizing any content. In case you want to place any search query as keyword in the news article it will be a plus for optimization. However its relevant placements are mentioned below:
Page titles– Titles of the news article should be attractive equipped with power words. Make this one clickable, as clickbait titles offer lots of chances for maneuver.
Meta descriptions– Besides title, a small description must be there for serving the same purposes and needs to be impressive.
Page URLs– Easy to read and understandable link becomes trustworthy for the readers instead of random symbols string. Certain default URLs are generated by some systems automatically. Otherwise, create your own!
H1-H4 tags- It allows both readers and Google to understand the topic of the news article and its consistency. 
ALT attributes and images' filenames– These should be filled in such ways so that they can be easily found with Google search. ALT attributes act as the images' alternatives. 
Anchor texts– it assists the article to rank a bit higher for specific keywords.
Usage of shareable images: Text-only news websites are really famous yet the images are indispensable one for user experience. It should be incorporated in the site along with SEO for better optimization. To retain the original speed of the site minimize the images' size by making adjustment in width and height, merging and compressing. 
Neglect duplicate content– never use duplicate content for the news websites. From the search result the plagiarized content will be filtered out by Google and readers can't find out any ways to reach you. While you are in tempest for publishing news come with the original story not with the copied ones. Maintain the uniqueness by editing the article and setting up 301 redirects to the news. Even rel= 'canonical' attribute can be used for showing originality. Whenever there is an update add it to the existing news rather creating any new page.  
The site should be kept operational
In case you want to keep your readers updated and informed with the hottest world's affairs then the site should be performed round-the-clock. Each error and bug will hamper the user experience. As a result you readers will be less interested towards your site. Check the steps below to operate the site smoothly with utmost perfection:
Boost the loading speed of the site: Firstly, inform the readers about the latest events both literally and figuratively. Then the image should be optimized by minimizing the page code. Avoid the use of redirects and host the site on content delivery network or on fast server and make use of AMP for fast-loading of the content.
Ensure that your site is mobile-friendly– As reading through handy device becomes the trend, news reading and mobile-friendliness go hand-in-hand. Always everyone including the Google News itself prioritizes Google's mobile-first index over desktop predecessor. It can be easily leverages by offering a responsive design with large fonts. The emergence of obstructive pop-ups should be eliminated by maintaining the adequate space within page elements, buttons, images, text paragraphs and lines.   
Fixation of technical errors: A prolific approach of organic user traffic can be offered to the site on the basis of the article number you want to release at a daily basis. So, take the technical errors into account and repair them as soon as possible. 
Develop relevant links
Backlinks are equally important for the news portal as other sites. It can be easily acquired from the below options:
Blogs: By citing the news article as the source of personal blog or guest post for any other sites, non-spammy links will be easily receivable equipped with both quantity and quality. 
Content directories: Find any specialized directories for submitting the news articles. As they possess high authority of domain, an incredible boost of rank can be acquired from quality and non-spammy backlinks.
Forums: Every forum has a special category for news threads and bulletins. So, receiving good-quality backlinks is really easy. All you have to stay careful with their quality and number.
Utilization of social media
Operating a news site seems incompetence if one doesn't post news articles on the social media channels. Nowadays, social media channels become news-friendly. Being equipped with new portals it forms a mutual and healthy beneficial relationship with the readers. The key to success is to post consistently and often. Other rules are discussed below for your reference:
You have to present everywhere: Although Facebook, Twitter, Instagram and YouTube may be your first choice for posting the news there are many more where you can decide to post as well. The strategies of social media need to be improved for more shares, comments and upvotes.  
The right time to post: Readers aren't available 24/7 so after posting any news there is a high probability to get it buried under other feeds and posts. Therefore, you have to decide the right time to share your news article in these social media platforms. 
Link the social media pages from the site: To allow the user to find you easily in social media always put the links in the website pages mainly through news articles. Otherwise people will not take you seriously in this business. Icons should be put in the web pages at the same time. 
Leverage button for sharing the news in social media: If you offer the sharing facility in just a click obviously people will go for it without any hesitation because of convenience. By this way readers will share the news in their timeline for more reach to highlight the issue and reliability of your site as well. 
Feature your news in Google news
A good rank in Google is no less than a victory triumph! News articles are considered as the original one and given much honor once it gets posted in Google News. It isn't a big deal to make as Google News also offers news articles as the featured snippets to get more traffic than other news websites. To get the major breakthrough, the below list of requirements should be fulfilled:
Make a news website: Only the news articles from the news website are accepted by the Google News. 
Submission of the site for Google News: After making the relevant site you have to submit it to the Google News. It is important for the verification of requested inclusion and ownership so that optimization can be done easily.
Descriptive URLs: Every news article of your site must possess respective URLs for reading access. It will allow the readers to know about the topic of the content directly. 
Elimination of the text errors: Proofreading is imperative for ensuring the correct usage of syntax, punctuation and grammar.    
Post any country events: Always post news article about the regions of your country so that Google News is bound to display it. Incidentally, it is helpful for local SEO optimization as well. 
Impose relevant videos and images: every news article must have a hero visual content minimum. If you can increase the number of videos and images for posting then your chances will get better every time. 
Always ensure mobile-compatibility: Google News always favors the content from the news website which is easily accessible from mobile and rank them high in Google's mobile-first index.
Good loading speed: High loading speed is like an icing over the cake beneficial for both ranking and getting noticed by Google News to display rich snippet.
Accelerated Mobile Pages: Being the Google-operated project, AMP is reliable for natural approval of the news websites so that certain news in Google News can be made via AMP. 
Strictly adhere to the Google's Webmaster Guidelines: Always follow the guidelines strictly as it will be profitable for you in the end. 
Be familiar with Google's Content Policies: There is a prohibition of special content types containing illegal, violent, hatred and graphics. Google News has updated the list over time. 
Post the news under a subcategory of the site: There must be a number of subcategories such as sports, politics, article and story under which you have to post your news. every news must have URLs. 
A distinctive sitemap should be made for Google News: Follow the detailed instruction to develop and validate the news sitemap.
Proper structure of the article should be used: Markup is made by Schema.org and news is also included in it. By using snippet code coveted Zero Position can be obtained which shows the first paragraph of the news and hero image at the top of the Google result page. It will be placed above Google ads and organic keyword results as well.  
On submitting the news website, it will start reviewing by the Google for validation by observing its inclusion. Actually, it is done to make the site a viable one to be used and relied on in the future. In case your site is being rejected then the visibility of the site has to be improved along with the overall quality to obtain better ranking. You can look for a reputed SEO Company in Las Vegas to hire and attempt the steps perfectly with no trial and error method. This will ensure your site a good ranking and traffic in the end.